Graduate Students
Dovin Kiernan
Ph.D. Student
Biomedical Engineering Graduate Group
Research Project:  According to the US Surgeon General and the World Health Organization physical inactivity is now one of the leading causes of non-communicable disease and death. Keeping people active is therefore critical to improving health and reducing health care costs. Unfortunately, physical activity itself can be associated with a high risk of injury, causing health problems directly and preventing continued physical activity. To get people engaged in physical activity and keep them injury-free my research in the Human Performance Lab focuses on refining wearable technology to better (1) monitor and encourage physical activity, and (2) predict and prevent injury during physical activity. Through this research we aim to facilitate healthy, active, and injury-free lifestyles.
---
Scott Kresie
M.S. Student
Mechanical and Aerospace Engineering Graduate Group
Research Project:  Knee injuries are a major clinical problem.  Preventing these injuries requires a better understanding of the interaction between the injury mechanisms and the loading cycles put on the knee.  Most research into these interactions have been restricted to a lab setting. I hope to change this. My goal is to create a device that can be worn around the knee and collect and analyze data that will be useful in assessing knee loading cycles, which can be tied back to knee injury risk and injury prevention.
---
Thomas Madden

Ph.D. Student
Biomedical Engineering Graduate Group
Research Project: With the goal of enhancing performance capacity, athletes are subjected to training loads involving high levels of exertion and mechanical loading. Acute changes in training load potentially have adverse effects on the health of individual athletes, which left unchecked can manifest in the form of injury, illness, or other maladaptations. My research investigates health and functionality factors influencing the adaptive response in athletes to changes in training load and the potential interactions between those factors. By incorporating information of the functional states of various systems within individuals (e.g., musculoskeletal, autonomic and central nervous, immunological), an athlete's response to a given training load can potentially be predicted and the training load adjusted to achieve a favorable response.
---
Undergraduate Students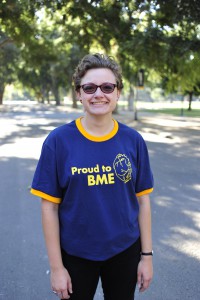 B.S. Student (2017-18)
Biomedical Engineering
Research Project: EMG testing allows monitoring of skeletal muscle activity and fatigue. My project extends previous research conducted by Victoria Lancey. I am testing the signal quality ofvarious types of EMG electrodes. Through signal data analysis, changes in qualities such as frequency, amplitude, time delay, and signal-to-noise ratio can be quantified and compared between the input and output signals. The results can improve EMG research and clinical work.
---
Lauren Gloekler
B.S. Student (2017-18)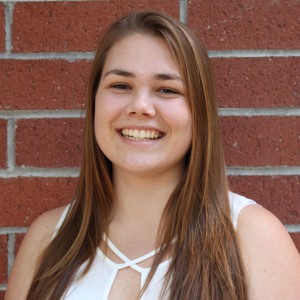 Biomedical Engineering
Research Project: I am extending the previous work performed by Alex Dotti to provide cyclists with an unobtrusive device that enables them to monitor training intensity without causing them distraction. I am working on a project to design and manufacture a device to be mounted on a cyclist's helmet, which displays heart rate, total distance traveled, and velocity on a screen in the cyclist's peripheral vision.
---
Brandon Ng
B.S. Student (2017-18)
Biomedical Engineering
Research Project: The vertical ground reaction force (vGRF) impact peak (IP), active peak (AP), and impulse developed when the foot contacts the ground during running are thought to contribute to running related injuries (RRI). However, data to test this is lacking. To address this limitation, I am helping to develop a model to estimate runners' vGRF IPs, APs, and impulses from hip acceleration data that can be obtained from a variety of wearable devices. vGRF.
---
Tanner Van Es
B.S. Student (2017-18)
Neurobiology, Physiology and Behavior
Research Project: Cupping (creating negative pressure on skin with cups) and dry needling (DN) (inserting a needle into a myofascial-trigger-point) have been proposed to promote healing and reduce pain following exercise, but the efficacy of these methods are not well documented. The goals of my study are to determine: (1) ailments cupping and DN are used to treat, (2) effects these methods have on anatomical structure and physiological function, and (3) their efficacy. A literature search was conducted and articles are being reviewed to achieve the project goals.
---
Mohsin Naqvi
B.S. Student (2017-18)
Biomedical Engineering
Research Project: Lunges are a common exercise used to strengthen leg muscles and prevent knee injuries.  Trainers often instruct athletes to make sure their lunge knee does not extend past the toes. Such mechanics are believed to cause large forces in the anterior cruciate ligament (ACL).  Previous static analyses in our lab found no evidence to support this belief and instruction.  Here, we conduct a dynamic analysis of forward lunges and estimate ACL forces. Participants will lunge with their knee (behind and in front of their toes. Video, force plate, and electromyography (EMG) data will be collected during each lunge. Knee forces will be determined using inverse dynamics analysis.  ACL force contributions to knee force will be estimated using a distribution analysis.
---
Alex Simileysky
B.S. Student (2017-18)
Biomedical Engineering
Research Project: Tendon stiffness affects physical performance and changes in tendon stiffness can be indicative of injury.  Thus, there is a desire to measure tendon stiffness in-vivo. Directly measuring stiffness in vivo is difficult, but indirect methods are possible. Two indirect methods are Electromechanical Delay (EMD) (time delay between onset of muscle activation and external force detection) and the Rate of Muscle Force/Torque Development (RFD/RTD). The viability of using these techniques to track physiological changes in tendon stiffness depends on the reliability of these measurements, which have not been reported. The goals of this project are to quantify the reliability of EMD and RTD measurements and assess the viability of EMD and RTD for tracking tendon stiffness changes.
---